Marvel Comics : Fear Itself : Hulk vs Dracula 03 : Final Showdown!
เรื่อง : Victor Gischler
ภาพ : Ryan Stegman, Mike Sabinski, Frank Martin Jr.
วางจำหน่าย: 12 ตุลาคม 2011
สำนักพิมพ์ : Marvel Comics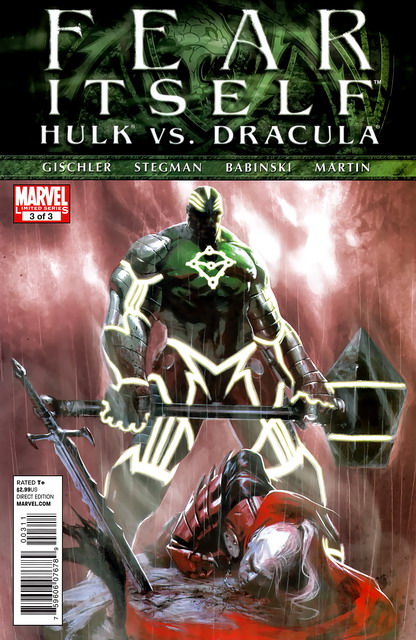 ศึกระหว่าง The Hulk ที่ถูกครอบงำโดยค้อนเวทย์มนต์ของ The Serpent และ อาณาจักร Vampire ที่นำโดย Dracula มาถึงจุดสิ้นสุด
ผลจะเป็นอย่างไร? สิ่งใดกันที่จะสามารถหยุดยั้ง the Hulk ได้?!